Last night I played with my cover band the All Star Trio at Mahe Restaurant in Seal Beach. Very different gig from the night before...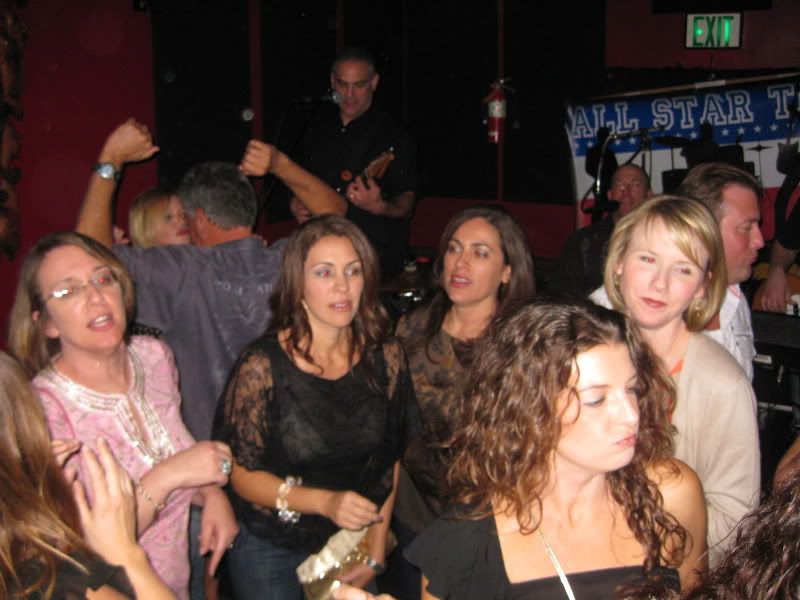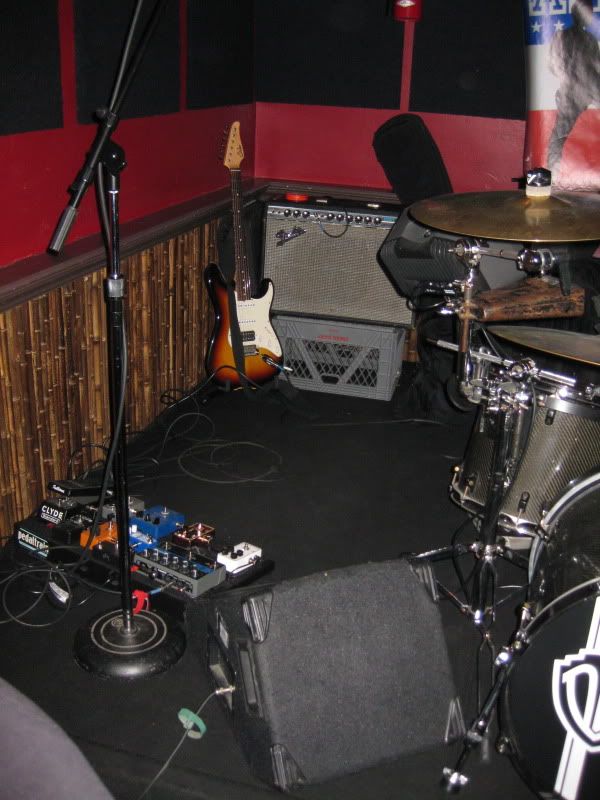 The place was PACKED...no parking, no place to walk inside to load gear in and lots of rowdy patrons....it was a great way to start the night.

The drummer had come in early, set his gear up and gone out to run an errand. I got there next after struggling through some traffic and the bass player was last. Luckily all of us had allowed for an early arrival. About 15 minutes to downbeat I get a call from the drummer saying that he is stuck in traffic returning to the gig and while he should be back in time we should prepare to play a few songs as a duo just in case. The bass player and I work out a short set list of songs and turn the PA on just as the drummer shows up 30 seconds to downbeat. We start exactly on time but it was close.
As far as the music and playing goes with this band I am still working my way through a song list that is larger than the 119 songs here:
http://markweinguitarlessons.com/bp/astsetlist.pdf
- every gig I'm trying to review old music from my previous tenure in the band (which ended 4 years ago) and learning new music added since then. Unlike my blues gigs where things can be a little looser with arrangements and parts in this situation I really need to not only learn the arrangements like the record but since it's a trio I usually need to work out or fill the space of EVERYTHING that is not bass or drums. I'm also singing lead on a bunch of songs and backgrounds on almost everything. In the trio setting the only way to sound really full is for everyone to sing as much as possible. It's almost like have six instruments instead of three on stage. Adding to this is that I try and use my pedal board effects to vary the sound of the band up as much as possible and keep the mix in front fresh for the listeners ears. In places where there is a synth sound or a breakdown that I was to differentiate sonically from the other parts of the song I might use my Phase 90 pedal, chorus, filter-y sounds or even just different drive pedals. All of this tap dancing needs to be integrated into playing the parts, singing and still projecting some presence off the front of the stage. Last night I found myself hitting wrong buttons on pedals between my large feet and how much stuff is crammed onto my new pedalboard so there will be a little reorganization this week. At one point I changed guitars after a broken string and thought my Tele sounded terrible for some reason...too bright for the gig and I was a little distracted by that until I realized that when I hit the button on my tuner to mute the amp while changing guitars I had bumped my Wah pedal on and it was filtering my tone for a song and a half before I had figured out the problem...a potential issue with pedals that don't have LED's, I guess.

One thing on stage management that a student who was there last night had mentioned was that there is very little down time between songs with this band. We are there to keep the show (and dance floor) moving. Hot sweaty dancers should equate to more sales at the bar for "refreshment" which is also part of how a bar manager or owner gauges your worth for the next booking....long awkward pauses between songs empty a dance floor so while a song is ending usually the leader (the drummer in this case) is calling the next song off..it looks pretty seamless from the dance floor but when you're still juggling all of the logistics of gear, new music, remembering vocals and the chaos going on in front of you (sometimes the show is better from the stage looking out

) it can take a second for your brain to get into gear. A few more shows and I'll be fine but at the moment it's not all second nature for me yet. Another way for the drummer to call songs in this band is through his stage rap...he usually has specific "lines" that you know will mean certain songs. I'm still remembering all of the new ones but it also is a way of keeping the audience engaged while conducting band business on the fly.
The song list I posted above is divided into 3 "sets" but thats only a loose organizational tool....the first set for this band is usually more of the "listening while eating or lubricating" music and the sets after that are more about dancing. The leader is keeping an eye on the crowd and planning his next move but many of the songs are usually played in "mini sets" that work well together. Everything on this list is the result of 10-15 years of playing these kinds of gigs and has a purpose for the venues that this band usually plays...we're a mainstay in the beach communities and what works in those bars might not work more inland, for instance. And while we are constantly adding "new" music very little of it is current. It's amazing to me that I have 22 year olds asking for songs by Journey, Bon Jovi, Van Morrison and other acts that are not newer artists...if there was a regular request for a new Katy Perry song you can believe that we'd have it on the list in a few weeks. We've done that in the past (Britney Spears was a favorite for "metulization", for instance) but once those songs fade from public view they end up not working for the crowd either....